Russell Hobbs Sucks in Kitchen: The blade of the Russell Hobbs 18986-56 Desire immersion blender broke in half
My experience with the Russell Hobbs 18986-56 Desire immersion blender has been disappointing and concerning. While using the blender to puree roasted tomatoes, the blade unexpectedly broke in half. This was not only inconvenient but also potentially hazardous, as there was a risk of the broken blade being accidentally ingested. Such a situation could have led to serious consequences. This blender isn't just a disappointment; it's a menace. It's a clear betrayal of trust – trusting that a supposedly reputable brand would provide a functioning product that wouldn't put my safety at risk.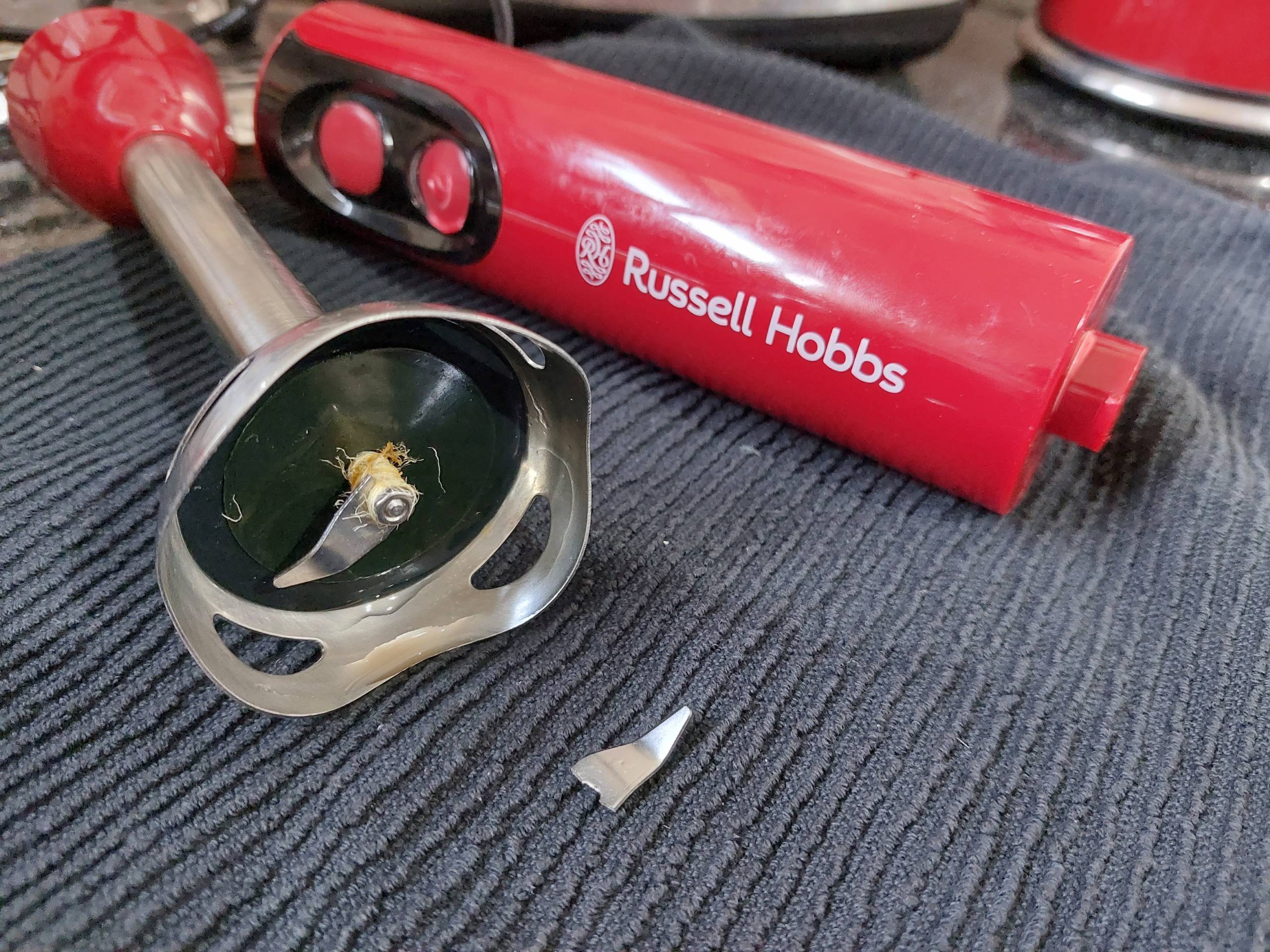 I cannot believe the absolute disaster that is the Russell Hobbs 18986-56 Desire blender. My faith in this brand has been shattered into a million pieces along with the blade of this abysmal blender. Let me paint you a picture of the chaos that unfolded in my kitchen. While attempting to blend some roasted tomatoes into a smooth sauce, I was greeted with a loud, bone-chilling snap. Lo and behold, the blade of the blender had snapped right in half, as if mocking me for daring to use it for its intended purpose. And mind you, this wasn't some Herculean task I was asking of it – just blending roasted tomatoes, a task that any half-decent blender should be able to handle.
Cleaning the blade after blending fruits and vegetables has proven to be quite frustrating. The design seems to encourage vegetable and fruit fibers to wrap around and stick to it, making the cleaning process difficult and time-consuming.
Given this incident, I cannot recommend the Russell Hobbs 18986-56 Desire blender to others. The safety and reliability of a kitchen appliance are of utmost importance, and this product has fallen short in both aspects. I hope the manufacturer takes this feedback seriously and addresses the issues with their product to prevent similar incidents in the future.
Such a waste, the entire box with blender and 4 accessories goes to garbage bin.