Indulging in Barcelona's Brand Shopping Extravaganza
As I stepped onto the lively streets of Barcelona, I could feel the city's pulsating energy and rich history converging into a unique shopping experience. My heart raced with anticipation as I embarked on a journey through the city's vibrant brand shopping scene, a tapestry of modern luxury and timeless charm.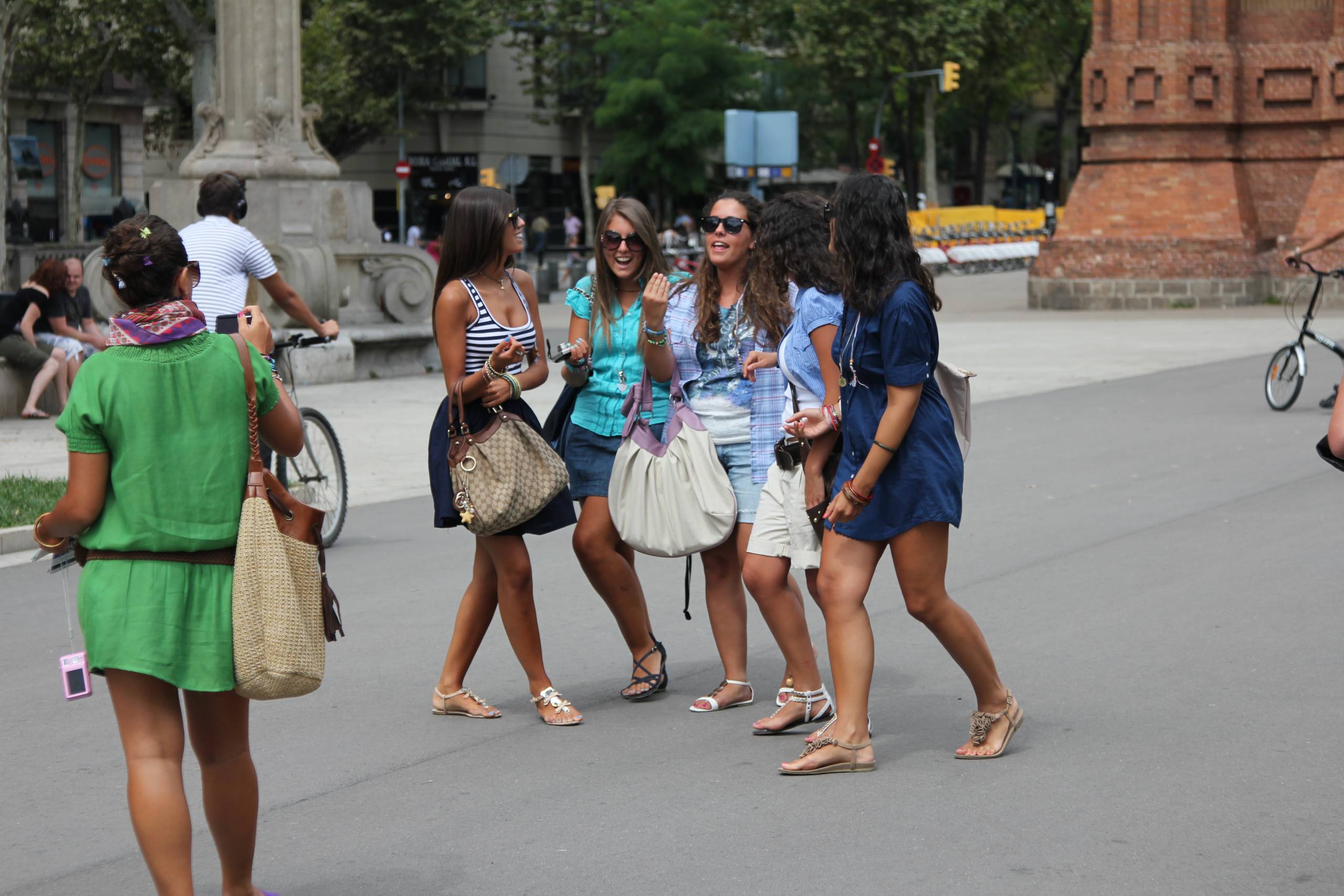 Passeig de Gràcia: My Luxury Haven
My first stop was Passeig de Gràcia, a boulevard renowned for its upscale boutiques and international fashion giants. It was like stepping into a world where fashion dreams come true. The likes of Gucci, Chanel, and Dior stood proudly, housed in architectural marvels that seemed almost as magnificent as the creations they held. Each storefront beckoned me to step inside and immerse myself in the world of high-end fashion.
El Born District: Unveiling Bohemian Chic
My craving for something distinct led me to the El Born district. Winding through its narrow medieval lanes, I discovered a haven of independent designers, artisan workshops, and avant-garde boutiques. The air was imbued with creativity, and every corner seemed to hold a hidden treasure. It was here that I found myself drawn to unique clothing, one-of-a-kind accessories, and handcrafted jewelry that whispered stories of the artisans who crafted them.
Gràcia: A Local Treasure Trove
My appetite for authentic experiences led me to Gràcia, a neighborhood that exuded a distinct local flavor. Here, independent boutiques and vintage stores offered a glimpse into the city's unique fashion subcultures. The local designers had poured their heart and soul into their creations, and I couldn't help but be captivated by their passion. With each purchase, I felt like I was taking a piece of Barcelona's soul back with me.
Maremagnum: Shopping by the Water's Edge
Yearning for a different shopping ambiance, I ventured to Maremagnum. The allure of shopping by the sea was irresistible. The mall was a fusion of modernity and coastal charm, a paradise where I could indulge in retail therapy while enjoying breathtaking views of the harbor. It was a reminder that Barcelona's shopping scene was as diverse as the city itself.
Barcelona: The Creative Epicenter and Birthplace of Zara
Barcelona, a city renowned for its captivating architecture, vibrant culture, and rich history, stands as more than just a tourist destination. It is also the birthplace of one of the world's most iconic fashion brands, Zara. The intertwining of Barcelona's creative atmosphere with the visionary ideas of Amancio Ortega, the founder of Zara, has led to the establishment of a brand that has redefined the global fashion industry.
Zara, a part of the Inditex group, is not just a clothing retailer; it is a testament to the power of innovation, responsiveness, and Barcelona's unique artistic environment. The city's artistic legacy, from the architectural marvels of Antoni Gaudí to the bustling markets of La Rambla, has played an instrumental role in shaping the brand's identity. Barcelona's energetic street life and diverse population have inspired Zara's commitment to producing fashion that resonates with people from all walks of life.
Founded in 1974, Zara introduced a revolutionary approach to fashion retail that emphasized speed and adaptability. This approach aligned seamlessly with Barcelona's fast-paced urban rhythm and dynamic culture. The city's bustling streets, where life moves at a swift tempo, were mirrored in Zara's supply chain model. The brand's ability to quickly transform runway trends into affordable, accessible garments revolutionized the industry, capturing the essence of Barcelona's swift pace.
Barcelona's cosmopolitan allure, visible in its fusion of modernity with historical heritage, reflects in Zara's designs. The brand's collections seamlessly blend contemporary styles with classic elements, echoing the city's own juxtaposition of historical architecture with contemporary infrastructure. This artistic synergy has helped Zara strike a chord with a wide range of consumers, solidifying its position as a global fashion powerhouse.
The Mediterranean sea, which caresses Barcelona's shores, has influenced not only the city's lifestyle but also Zara's design aesthetics. The relaxed elegance and vibrant colors often associated with Mediterranean culture have become synonymous with the brand's identity. The play of light and shadow that characterizes Barcelona's landscapes is mirrored in the textures and patterns of Zara's collections, creating a visual resonance that transcends geographical boundaries.
Moreover, Barcelona's emphasis on community and social interaction has found its counterpart in Zara's in-store experience. The brand's stores often reflect the ethos of a local marketplace, encouraging a sense of belonging and shared experience. Just as Barcelona's plazas serve as gathering spaces for the community, Zara's stores are designed to foster a sense of unity among shoppers.
In conclusion, Zara's roots in Barcelona go beyond its headquarters; they are embedded in the very essence of the brand's identity. The creative spirit of the city, its dynamic pace, and its artistic heritage have indelibly shaped Zara's approach to fashion and business. Barcelona's influence is not only felt in the brand's designs but also in its ethos of embracing diversity, fostering innovation, and connecting with people on a global scale. As Zara continues to thrive as a global fashion icon, it carries with it the heart and soul of the city that breathed life into its journey.
My Barcelona Shopping Tips
As I navigated through Barcelona's shopping districts, I picked up a few tips along the way:
Beware of the pickpockets.
Timing Matters: Remember the siesta tradition, and plan your shopping accordingly to avoid midday closures.
Claim Your Tax Refund: Being a non-EU resident, I took advantage of the Tax-Free Shopping option. It was a pleasant surprise to get some money back on my purchases.
Comfort is Key: Walking is the way to go in Barcelona. I made sure to wear comfortable shoes to fully enjoy the shopping journey.
Local Love: While the big names were captivating, exploring the creations of local designers added a unique touch to my shopping haul.
In the End, It's a Fashion Affair to Remember
My brand shopping adventure in Barcelona left me exhilarated and fulfilled. From the luxurious offerings of Passeig de Gràcia to the bohemian charm of El Born and the local treasures in Gràcia, each district had a story to tell, a fashion narrative that became a part of my own. As I left the city, my bags were filled not just with clothing and accessories, but with memories of a shopping journey that blended seamlessly with the heart and soul of Barcelona.